India's most trusted

Hotel Management Software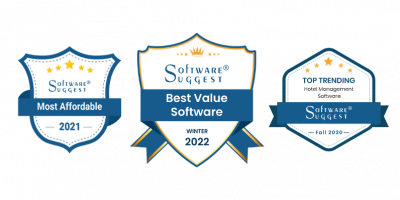 Book a free demo now

Get Front-office free for 1 year
Why is Cheerze Connect the best Hotel Software?
700+ Properties World-wide

Most Comprehensive Hotel Software
With
Cheerze Connect,
empower your staff with the

right tools
Guests can perform major operations from anywhere using their mobile devices.
Let your guests enjoy self check-in/check-out rather than standing in a queue.
Contactless Solution for Restaurants
Your guests can order their preferred food by scanning QR codes placed on their tables.
Room request/ Room service
Guests can request service in a few clicks from their guest app or QR codes placed in rooms.
Let's Change the Game Together
Cheerze Connect is the most comprehensive Hotel Management Software. It helps you run your hotel operations efficiently. It is enabled with a mobile application where guests perform all their operations right from check-in to payment.
Get a personalised demo with customised pricing based on your needs.
What Our
Clients Say
About Us:
About Cheerze Connect Software
Fourth Dimension Software Systems India Private Limited is a leading Hotel Management Software provider for more than a decade. Our sole aim is to provide agile hotel software that addresses the needs faced by mid-size hoteliers, resorts, and restaurants.

Cheerze Connect HMS is targeted to increase your hotel's operational efficiency, drive more revenues, reduce capital IT infrastructure costs, and enrich your customer-facing journey.
Multiple Booking Channel Integrations
Subscribe to our newsletter to stay informed about the latest updates